Ik wil...
1) Een telefonische KTO kunnen afnemen na een gesprek
2) Een KTO mail kunnen sturen naar aanleiding van een mail, chat of social bericht
3) De resultaten uit mijn KTO kunnen omzetten naar verbeteracties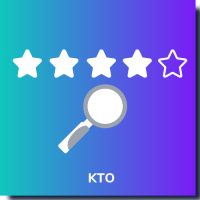 Oplossing
The voice of the customer wordt steeds belangrijker. Wat vinden klanten nu van de dienstverlening? Was de medewerker vriendelijk en is de klant tevreden met het antwoord? Wat vonden ze van het aanmeld- of afmeldproces?
Deze en nog veel meer vragen kan je aan de hand van KTO software eenvoudig aan je klanten vragen. Dit kan zowel schriftelijk naar aanleiding van een inkomende mail, webformulier, chat ..et cetera of telefonisch naar aanleiding van een gesprek.
Waarom kiezen voor Tevredenheidsonderzoek?
De voordelen op een rijtje

Inzicht in de omnichannel klantervaring

Inzicht in de verbeterpunten

Inzicht in de omnichannel medewerker ervaring